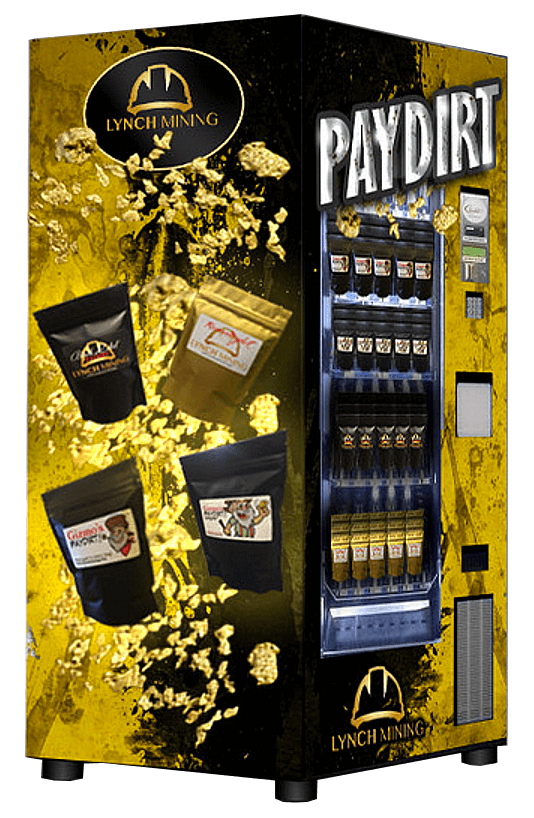 About Us:
Lynch Mining, LLC was founded in 2015 by Rhett Lynch. The company is located in the Phoenix area of Arizona. Lynch Mining has earned it's role as one of the most reputable and fastest growing paydirt brands in the world. The company holds a total of 260 acres of gold bearing land located in Arizona & California.
Lynch Mining, LLC is the first and currently the only company that offers paydirt vending machines. These vending machines are truly a first of their kind and have made their appearances at gold & treasure shows throughout the nation. Lynch Mining also offers a vending machine purchase or lease option to businesses around the world.
Interested in Buying or Leasing a PayDirt Vending Machine?
Please fill out the form below and one of our agents will be in touch shortly.